Sound Healing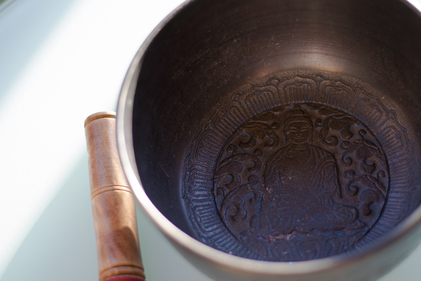 Sound healing is based on the premise that all matter is vibrating at specific frequencies. Science has proven that sound or vibration has a strong impact on substance. Think of Dr. Emoto and his studies on sound changing the structure of water. Sound can change consciousness. Many ancient civilizations and modern indigenous cultures have used sound to heal and to access higher levels of consciousness for thousands of years.

There are a wide range of techniques that utilize sound as a tool. The most common is for meditation and relaxation. Chanting and singing are some of the most powerful methods for resonating sound through the body. The use of nature sounds and natural instruments such as crystal bowls and tuning forks have specific healing frequencies and harmonics. These are often tied to the believed frequencies of the chakras.

Drumming and rhythm are often used to relieve stress and in the shamanic communities drumming is used to take people to altered states of consciousness. Sound is being used by clinical psychologists to help children with learning disabilities. Sound is being used to alter brainwave states to help people sleep or to facilitate creative expression.

Sound and music are also being used with difficult life transitions, including birth and death. (Many hospitals now incorporate music programs) Doctors are now finding that each organ has it's own unique frequency and they are experimenting with vibrational techniques to help them vibrate back to a healthy state and disintegrate disease.

One of the most common use of sound and music is to transform consciousness. To release deep emotional issues, then to bring in the vibrations of love and light and ultimately bring one into a state of oneness with everyone and everything in the universe.