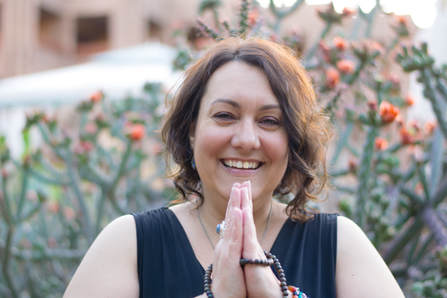 Services
Reiki
Reiki is an ancient healing technique that works with the energy in and around the body to relieve pain, stress, anxiety, balance your chakras and promote healing. Each 90 min session includes sound healing and the use of crystals if desired. Sessions conclude with a discussion of any blocks found in your chakras and messages received from your guides and angels.
Sound Healing
Sound is a powerful tool for calming the mind, removing blocks and balancing the energy in your body. The use of singing bowls, tuning forks and gong can take you on a powerful journey to healing. Sound Healing can be incorporated into your Reiki session or you can choose to do a 45 min Sound Healing on it's own.
​

Reiki Attunements
Have you felt called to be a Reiki Practitioner? You can use Reiki to not only heal yourself but others. The process of being attuned to Reiki is life changing. I offer attunements one to one or in small groups.
Contact me
today to discuss being a Reiki Practitioner!
Medical Reiki
Medical Reiki is the practice of bringing healing power into an operating room by a Certified Medical Reiki Master attuned to the power of Reiki and trained to transmit that healing power during surgery while working safely and unobtrusively with the surgical team. I have been trained to deliver Reiki in any medical setting. pre and post op, during surgery if your doctor allows and in recovery. Reiki does wonders during chemotherapy, labor and delivery, dentistry and end of life transition.
Meditation and Grounding Techniques
We all hear a lot lately about the numerous benefits of meditation but many of us are reluctant to try it. We think it involves committing an hour to sitting still in the lotus position. This doesn't have to be the case, meditation can be as simple as a couple of deep breaths at your desk to relieve some stress.
Grounding is another technique that I cannot speak enough positive things about. Grounding each morning has become such a part of my life that I do it BEFORE my morning coffee! I can teach you techniques that take mere minutes to help calm you, release stress and allow you to take on your day with peace and positivity. Contact me today to learn my favorite techniques!
Vibe Tribe Spiritual Spa
Are you and your friends interested in doing something different for your girl's night out? How about a Spiritual Spa night? Activities can include intention candles, saging ceremony, grounding exercise, sound healing meditation, acupuncture, facials, angel card readings, mini Reiki sessions, aromatherapy, and more!
Contact me
to schedule your Spiritual Spa night!
House/Office Cleansing
Each day we are bombarded by stress and negative energy, over time this can effect our mental and physical health. We exercise and try to eat healthy to care for our physical body but what about our physical spaces? It's important to cleanse your home and office on a regular basis as well to set your positive intentions for the space. Cleansing your space includes the use of sage, a crystal healing bowl and setting specific crystals in certain areas. After a cleansing you AND your home or office will feel lighter, brighter and more positive.
Contact me
today to set up a cleansing!
Classes
Are you interested in learning more? Kelly regularly teaches classes on Crystal Basics, Crystals for the Chakras, Pendulums, Crystal Grids, Intention Setting and Releasing Moon Ceremonies, Sound Healing and more! Like my
Facebook page
or
contact me
today to find out about upcoming classes.